About Psychotherapy, Counseling, Dance/Movement Therapy
Welcome
Thank you for visiting my website. I hope to provide a restful place for your mind and body.
I believe that you have the potential to heal and grow regardless of your age, gender, social status, experience, and depth of pain. My goal is to help you acknowledge and trust your own strengths to overcome any struggles. I am passionate about enhancing your resilience with respect to your uniqueness and exploring the dynamics occurring in your relationships, your family, and the community where you live.

When individuals come to therapy, they may feel out of balance with difficult feelings, perceptions, behaviors, and/or thoughts. With a holistic view of a person as a complex being with different facets and strengths, I aim to facilitate my clients' self-awareness, self-regulation, self-expression, and self-exploration toward recreating wholeness.
What do I offer?
Psychotherapy, Counseling, Dance/Movement Therapy
I can offer individual, family, and group sessions in English and Japanese.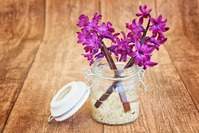 Support for Dancers
Incorporating my background in dance and counseling psychology, I will help dancers to process their struggles and to identify their internal resources to achieve their goals.
Support for Individuals and Families
I have worked with children, adolescents, adults, and families in various settings. Utilizing mindfulness, strength-based, body-oriented approach, I will collaborate with my clients to embrace their strengths and overcome their challenges.
日本語のサービス
心理療法、カウンセリング、ダンス•ムーブメントセラピーの各サービスは、日本語で行うことも可能です。

心の引っ掛かりや、不安、新しい環境で感じる難しさなどを、言語の壁を気にせずに表現し、自分らしい生活へ向けて行動するお手伝いをいたします。